I ended one of my previous blogs with this sentence: "I have become a better teacher in recent years by trying to become a better English teacher". This is definitely true, but in all honesty I have tended to try to get better at the things that interest me, or the things that are most obvious, such as teaching writing. I get excited about something like rhetoric and then direct all my energies into it, but some areas inevitably get neglected. I am now going to tackle those areas- not weaknesses as such, but subject knowledge gaps that I need to fill.
The 19th Century
I am currently writing a scheme of work on 19th Century Literature and once I started putting together a knowledge organiser I realised that a) I knew nothing about the century and b) fitting a whole century on a knowledge organiser is not a task that should necessarily be undertaken.
So many holes in my knowledge were uncovered as I started. I didn't know the first passenger trains were in 1825 for example. I didn't know when the Crimean War was, or even the decades of important moments such as the abolition of slavery. To illustrate how problematic this lack of history is, imagine that we were studying "20th Century Literature." We know instinctively how a book written in 1950 would be different to one in 1970, how one in 1912 would be different from 1920, but it is harder to understand how 1850 is different from 1870. Lumping everything together into the same 19th Century shaped box is not helpful. Dracula was published in 1897 and Frankenstein so much earlier in 1812, yet they are placed together in the same category of 19th Century Literature, with 85 years between them. To put this time gap in perspective, Tarzan and the Apes and The Lost World were published in 1912 while 1997 saw the publication Harry Potter and The Philosopher's Stone.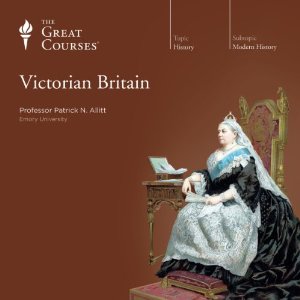 To try and combat this breadth of ignorance, I have been listening to one of the Great Courses on Victorian Britain on my commute this term. I imagined that this would be a bit of a chore but I absolutely love it. The course is 18 hours long and I'm about a third of the way through. It's constantly surprising and endlessly fascinating. It is changing how I view history and how I consider the texts produced in that time- it will help my teaching of 19th Century Literature no end. No more will I just say, "they were very religious in those days" as a catch-all statement about context for virtually any text before 1950.
Grammar
I know my grammar fairly well, but looking at the list of terminology that students in year 6 are expected to learn, I know that I couldn't explain them easily to a novice. I think this is sometimes the case for teachers. We know our stuff, but teaching that stuff is another thing entirely. Even seemingly simple terminology such as 'verb' is much more complex than "It's a doing word". Mark-schemes for AQA mention 'sentence functions'- easy to understand but quite difficult to get students to comment on effectively. I need to improve some of my knowledge of, and all of my teaching of, grammar. So the question is how do I get to the point where I am a grammar expert? The answer to this one- as it often is for me- is reading. Gwynne's Grammar is the guide that I have chosen to read. However, I have owned this since 2013 and not read a word, so that might be easier said than done. I'm going to read 5 pages a day, starting today. By putting it in writing on this blog, at least my 63 readers will hold me to account.
New specifications
I am delighted to see the back of controlled assessment and I am already enjoying teaching new specifications. But the unfamiliarity can be a problem. I have brought myself up to speed with specifications and examinations, but there are always nuances that are not apparent until you start teaching, and sometimes only after you have taught it through. We have started teaching poems from the AQA Power and Conflict cluster and I have made sure that I am very familiar with every poem that I have taught, but I don't yet know all of the poems that I will be teaching later on in the school year. At first I wasn't so concerned about this, but it has become apparent to me that an overview of the whole selection of poems would make teaching each individual poem easier- for me and the students. Common patterns across the poems- themes, viewpoints, language techniques- have been discovered almost by accident, and a more thorough understanding of the whole body of poems would have meant that sequences were designed around this, rather than spotting them when they come up. This is my holiday reading for my two weeks off in October- a poem a day.
All of these things at first seem to me like the least exciting parts of being an English teacher: specifications, history and grammar. Yet reading some of the best poetry ever written, finding out about a century that shaped modern Britain and becoming more accomplished at the mechanics of language should never be described as 'least exciting', should they?
Further reading on English teaching:
Andy Tharby's list of essential English teacher blogs: 25 Practical Blogs for the English Teacher
My original post on improving English teacher subject knowledge: Trying to be a Better English Teacher
My post on books to develop subject knowledge in English: An English Teacher's Library